HyperStudy is a design exploration tool for engineers and designers. It automatically creates intelligent design variants, manages runs, and collects data. Users are then guided to understand data trends, perform trade-off studies and optimize design performance and reliability.
"HyperStudy allows flexible, multi-platform optimisation management and is generic and applicable to any weld distortion project without any adaptation."
–Adrian Chapple, Analysis Supervisor
Gestamp Tallent Ltd.
HyperStudy enables users to explore, understand and improve their designs using methods such as design-of-experiments, response surface modelling and optimization. Results from these studies can be easily analyzed and interpreted using HyperStudy's advanced post-processing and data mining capabilities. HyperStudy's intuitive user interface combined with its seamless integration to HyperWorks for direct model parameterization and CAE result readers simplifies the study setup.
Benefits
Improve Design Performance and Quality
HyperStudy includes state-of-the-art, innovative optimization, design of experiments and stochastic methods for rapid assessment and improvement of design performance and quality.
26% warpage reduction for a molded part
Perform Trade-off Studies
HyperStudy's fit capability allows users to create response surface models. These efficient surrogates can then be used to perform trade-off studies. They can also be exported as spreadsheets for field engineers' use.
Reduce Development Time and Costs
HyperStudy helps engineers reduce trial-and-error iterations and hence helps to reduce both the design development and testing time.
60% Development time reduction for advanced oil well liners (Courtesy of Baker Hughes)
Higher Productivity through Easy-to-use Environment
HyperStudy's step-by-step process guides the user in setting up and carrying out design studies. Its open architecture allows easy integration with 3rd party solvers.
Powerful Dataset Analyses
Comprehensive set of post processing and data mining methods simplify and aid an engineer's job of analyzing and understanding large simulation datasets.
Improve Simulation Correlation
HyperStudy's optimization capabilities can be applied to improve correlation of analysis models with test results or with other models.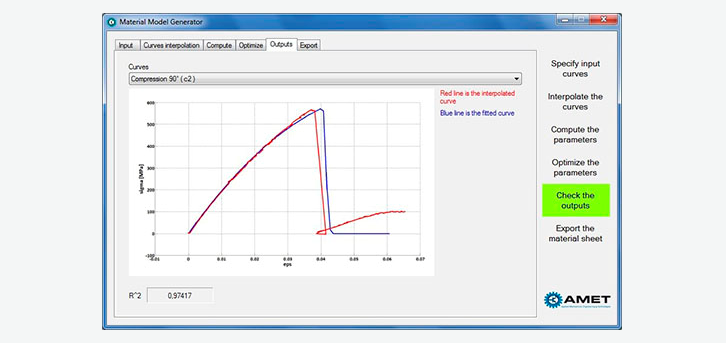 80% reduction in material calibration time