2 - 6 Mayo 2022

Simulation of electromagnetic devices in 2D with Altair Flux™
COURSE OBJECTIVE:
Learn to use a powerful CAD/CAE tool for the design and analysis of complex electromagnetic devices such as contactors, transformers, electric motors, sensors, induction heating processes, etc. Also, these tools, widely used in industry, help to better understand the physical phenomena taking place in these devices.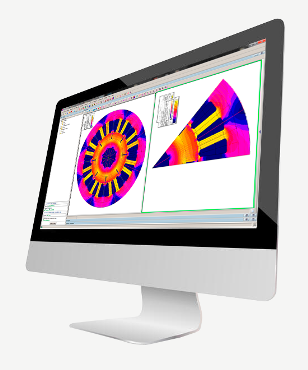 WHO SHOULD ATTEND:
New users of Altair Flux. Previous experience with the Flux software tool is not required..
COURSE SCHEDULE:
Presentation
General working with Flux
Geometry
Mesh generation
Physics
Solving
Results post-processing
Links to other software packages
Command language & Automation
REGISTRATION DEADLINE: Until April 22, 2022
MORE INFORMATION: