29 - 30 Noviembre, 1 Diciembre 2022

Power systems electromagnetic transient simulations with PSCAD™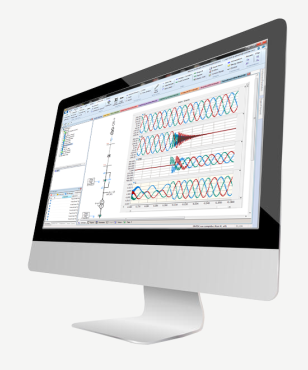 COURSE OBJECTIVE:
Learn to evaluate, analyze and simulate electromagnetic transients (EMT) in electrical power systems, such as AC transients, faults and protections, saturation in transformers, commissioning of electrical machines, study of transmission lines, etc.
WHO SHOULD ATTEND:
New users of PSCAD. Previous experience with the PSCAD software tool is not required.
COURSE SCHEDULE:
Power systems overview.
First steps with PSCAD.
Plotting, metering and coltrol devices.
Breakers & faults.
Switching & interpolation.
Transformer models in PSCAD.
Rotating machines in PSCAD.
Transmission lines & cables in PSCAD.
User components.
Organizazing the worksheet.
Blackboxing modules.
Automation with Python
REGISTRATION DEADLINE: Until November 18, 2022
MORE INFORMATION:
CURSO
INDIELEC TRAINING CENTRE
29 - 30 Noviembre, 1 Diciembre 2022